A Business Owner's Guide to Advertising on Facebook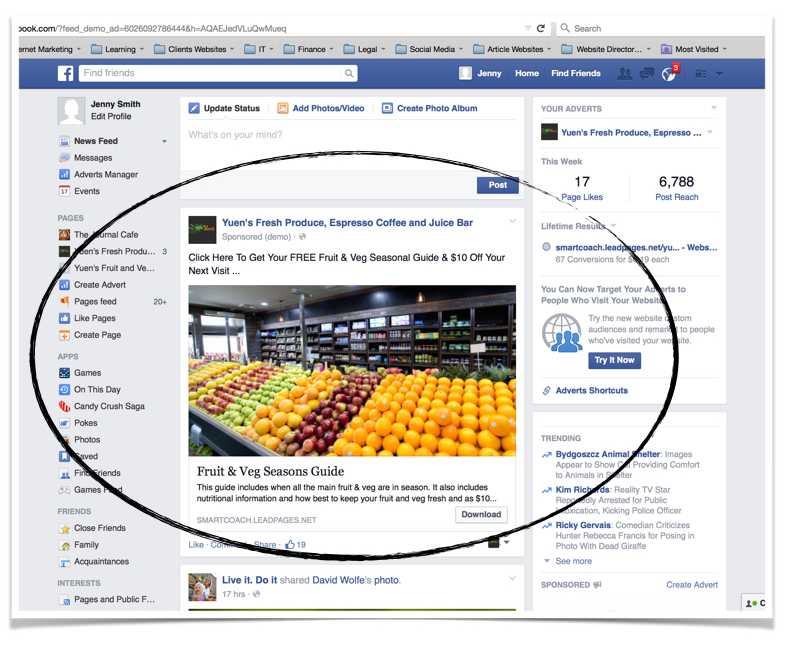 Why should you advertise on Facebook?
Social media is a massive medium to market on. It's a great tool to promote word of mouth. Just check out some of the statistics that I have got straight from Facebook. You can see that Facebook is really the King for social media right now.
Over 1 billion active users each month
58% returning daily
Average of 6.5 hours per user spent on the site each month
That's a huge number of users worldwide! And the numbers are just as impressive locally. On the Gold Coast there are over 500,000 users and 24 million in Australia alone. Now, if you take just half of them, or 58% of them, that are returning daily, that's just over 7 million. Those are pretty good numbers.
You can also target your ads very specifically based on demographics like age, gender, location, relationship status, and their social targeting including likes and interests, friend connections and activities.
I had a client who was has a Hair and Beauty mobile service for weddings and special occasions, so one of the things we did was to target people who have a relationship status of "engaged." That's a very powerful method of reaching your target market.
So the numbers are there, and we can divide that market up effectively. There are also some great engagements too. Just look at these numbers:
Over 3.2 million likes and comments each day
Engaged across all platforms
One of the biggest changes that Facebook has recently made is to move the ads so that they now appear on the News Feed, where Facebook has said there is 8x more engagement.
If you have used your Facebook, I'm sure you have noticed ads have started to appear there. The main reason they did that was so they could show ads on mobile devices, because the majority of users are now accessing Facebook on mobile devices. With that change, it has made advertising a lot more effective.
I don't necessarily know how long it is going to last as people might get put off by the number of ads appearing, but at the moment it's working really well. Facebook isn't right for every business, but it is working really well for some and it's worth looking at.
What is a Facebook Ad?
Okay, let's have a look at what a Facebook ad actually is. There's a big difference between Facebook ads and your normal Facebook posts. Ads can be targeted to anyone on Facebook, whereas Facebook posts on your Facebook page just go to the people who liked your page. This is why ads are very powerful, because you can reach a bigger market straight away.
Below is an ad for one of my clients that we are running at the moment. You can see that it comes up on the wall nice and big, and it will come up on everyone's wall we target.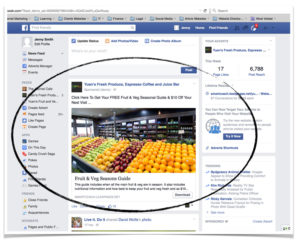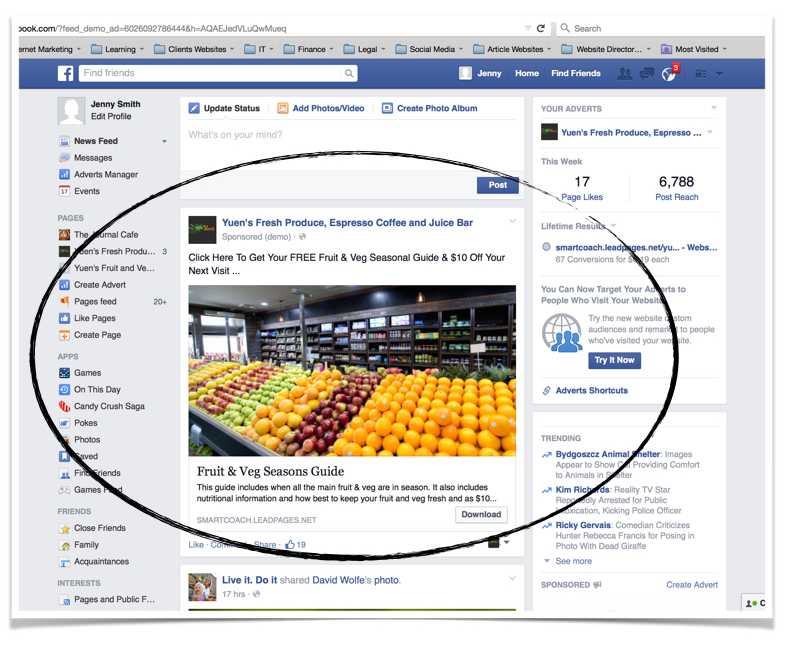 Compare that to the image below of their normal Facebook page, and the posts that they have got on there. These only go to the people who Liked the page. So, that's only 553 people who Liked the page. That's the difference between an ad and a normal Facebook post.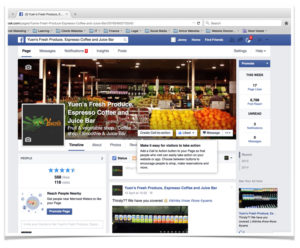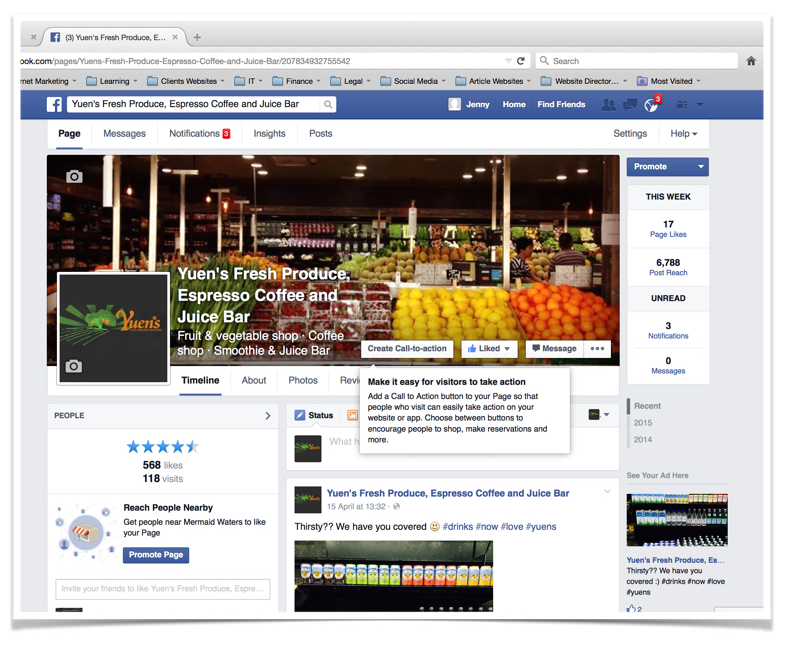 So, now you have an understanding of what Facebook ads are and why they are important, let's get into how to do Facebook ads.
How to do Facebook Ads?
Below is a summary of the 6 steps for setting up your Facebook ad. Watch the video for a more detailed explanation and an example of a live campaign.
Identify what you want to achieve …

The first step is to identify what you want to achieve. Now, this might sound obvious, but this is often missed off and it is really important. Your goal might be to increase your list or to get their phone number so you can follow them up.

Detail who you're targeting …

You really need to understand who your target is. This is true for any marketing campaign, but with Facebook it's even more important. Within Facebook you have got the ability to target very closely, so it makes it even more important.

Decide on the best offer for your target market …

Once you understand what you're looking to achieve and who your target market is, the next step is to decide what would be the best offer to make that will help you achieve your outcome.

Develop your content …

Once you got that, then you need to actually develop the content. This normally includes a useful guide, vouchers, email follow ups, a landing page, and the actual ad including the artwork and copy.

Set up your Facebook Campaign ,,,

Step five is to set up the Facebook Campaign. Now, there's a few things in there, and I'm not going to go through this in detail. Facebook changes this all the time and there are different types of campaigns you can set up. Facebook Help is very good for that as well.

Monitor your Campaign …

Your last step is to monitor your campaign. One of the beauties of all internet marketing is that you can monitor the campaign to see what is working and what is not working. That's not something you could do with old, traditional ways of marketing.
Make sure you watch the video for some more information and an example of a live campaign.
I hope you found this useful and that this has given you a bit of an overview of basics on what Facebook Advertising is, and why it is important and effective in marketing your business.
If you would like any help or would like to discuss this further, please get in contact. And if you would like me to help you set up a campaign for your business, I'm more than happy to work with you.